Alrighty! Let's get started!
'Mademoiselle' is the theme of the month.  After 11 my little boxes, this is the first time that I don't like the box design. The colour scheme is too flat. The middle parting construction makes the box flimsy and contents can easily fall out. With this design, it means that I can't use this as my organiser / storage. Please stick to the regular box format?
The cover girl this month is from www.freddymylove.co.uk She is 21, English and a Londoner. From the photos, I think the shoot was done in South Kensington ( London suburb where the French embassy the gorgeousness V&A museum and natural history museum are both located thanks to Samantha for the inspiring thought/comment, seriously, why did I use an embassy as a landmark at all? What was I thinking? *LOL). Pretty girl, pretty style and a superbly run blog. Perhaps I am just too old? I can't relate to her at all.
I do love the look of the month. The shoot has it all going. Love the contrasts in the set. Not sure if I'll wear those outfits, but I love these photos and her make up look.
Lifestyle product of the month is an envelope shape PU wallet from Claudie Pierlot. Pretty light and classic French blue. Good as a travel money wallet? It doesn't look sturdy enough for everyday use (I am pretty rough with my goodies). I have mixed feelings about this item.
Beauty products! Well, I thought that I was missing an item this month. It turns out that I misplaced the mask while I was scrambling to put the MLB in the carton for my move. False alarm haha. My bad.
So item lists:
Erborian ginseng shot mask
My Little Beauty mademoiselle volume mascara
Ren 3 in 1 cleansing water
This Korean once off mask is fun to try out. The packaging says 'for an immediate smoothing effect. Not sure if I like the sensation or the smell? LOL My face does feel moisturised more than smoothed though. But then again, with that much liquid, it is hard to not feel moist? I won't buy this for sure. It is pricey and there are way cheaper alternatives that makes me feel the same way. Erborian sell this for 6.50 EURO for ONE mask?!?!?
Mascara is always welcomed 😀 I'll have to use up my current mascara before opening this one. I can only comment on the packaging? One comment: cute print wahahah This is the second mascara within 6 months. The last mascara was from the my little bubble box (March box), it was the Givenchy noir couture volume mascara. 6 months gap is decent timing for sending a 2nd mascara. Good job! (no sarcasm intended, I really think that 6 months gap for a 2nd mascara is great timing)
Ren 3 in 1 cleansing water. I feel meh about this one, because this is the second time that I've received this identical product. This is my 11th box since Oct 2015. It is useful, but nothing exciting? I am a huge fan of cleansing oil, so cleansing water is really not my thing.
This was overall a so-so meh box for me. I wasn't particularly excited by anything in the box. What did you think of your box?
My bonus item for this box was the headband, same as the Dolce Vita box (May box) but in a  different colour. I prefer this colour 😀 The bonus item was a special offer that MLB ran for 3 months. I don't know if they still have this promotion.
This is my final My Little Box from UK. I am now living in Paris . Next month's box post will be My Little Box France. Watch this space 😉
Where to get this box?
https://www.mylittlebox.co.uk/home
I bought this box myself. No economical benefit for me for any clicks.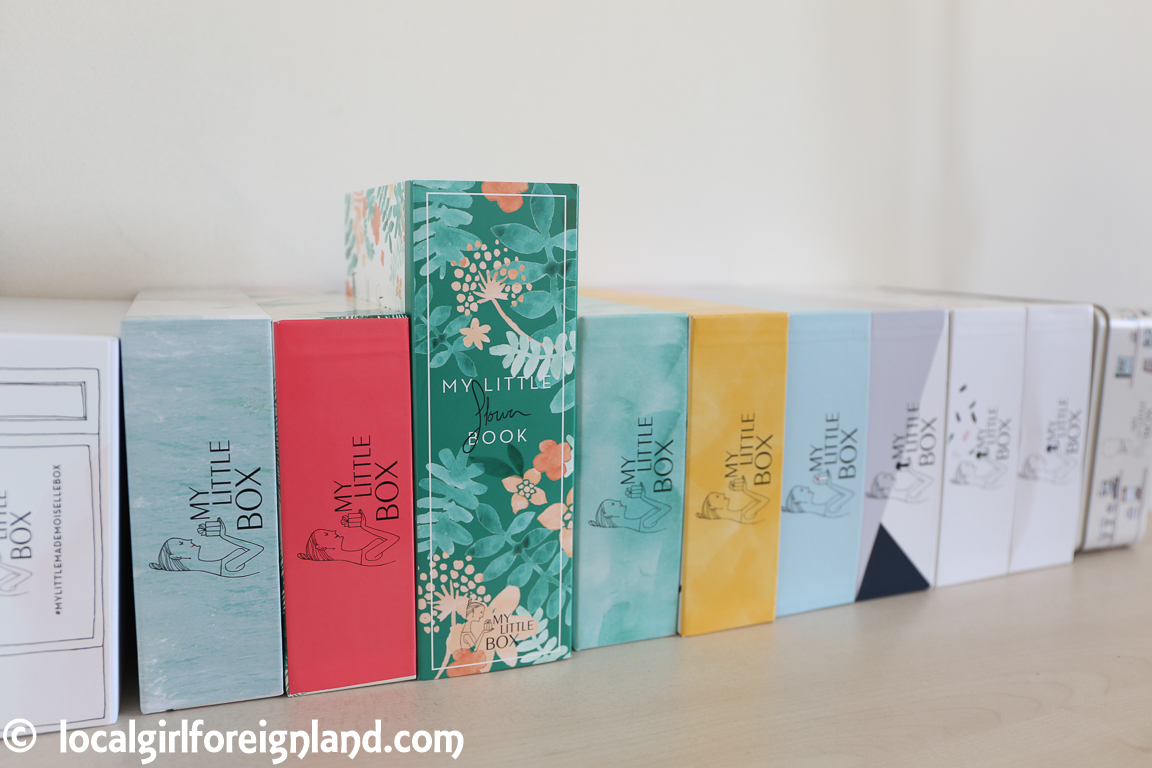 For all my little box UK reviews… click here
Please be a sweetheart & follow one of my social media xox
Bloglovin' / Google+ / Twitter / Instagram / Facebook / Pinterest