We stayed at Shiroganeya 白銀屋 in Shibu, Yudanaka. This was a smaller ryokan establishment in the area 😀 Let's take a peep together?
We arrived smelly and looking rugged with our luggage. Left our grubby shoes by the shoe shelves. A lady in an elegant kimono took our luggage up the steep stairs with grace. (HOW?) The receptionist asked us what time we'd like our meals and then led us to our room.
LOVE…
We went for a bath. There's a small onsen inside the rykan 😀 After the hot (HOT) bath, we changed into the yukata that they provided.
Ring ring ring… (bells)
Dinner awaits us…
After the wonderful (burp) meal. It was time to go onsen around in Shibu. We handed in our room keys to exchange for the gigantic Shibu onsen keys LOL
It was quite busy, so many people were out to do the night bath. Let the crazy 9 onsen rally began… Shibu onsen – Yudanaka, Japan
Deadly relaxed and it was time for bed zzzZZzzzzz
Rise and shine!!! Time to eat again!!!! 😀
Where was I?
Shiroganeya (literal translation 'White silver house')
信州・渋温泉 白銀屋旅館 長野県下高井郡山ノ内町渋温泉
2054, Hirao, Yamanochi-Machi Shimotakai-Gun, Nagano, 381-0401, Japan
Official site: http://www.shigakogen.jp/st-moritz/shiroganeya/
**We took the shabu shabu dinner + breakfast plan
If you cannot read Japanese, you can book via rakuten.
Not much English was going on in this ryokan. This was a local experience 😉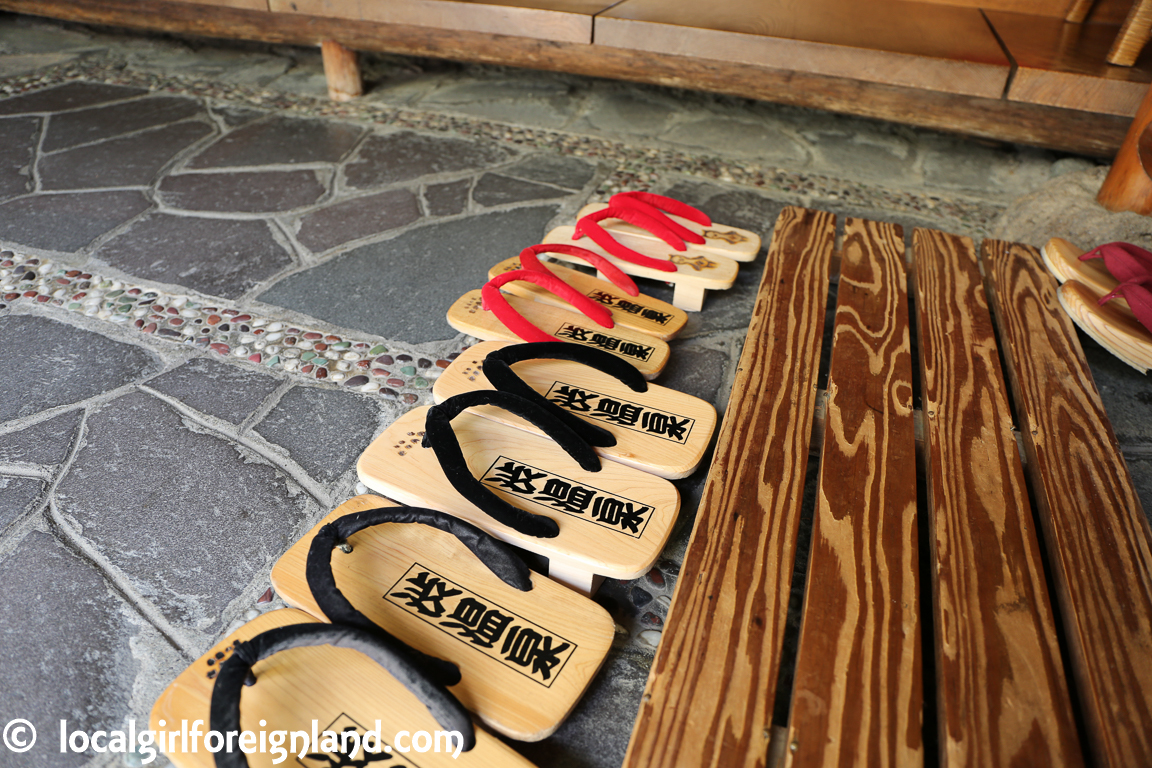 How to get here?
Same as Shibu onsen – Yudanaka, Japan Direction is at the bottom of the post.
I paid for this stay myself. All the links are for readers convenience only and they're links that I used myself. No affiliated links
Please be a sweetheart & support one of my social media xox
Bloglovin' / Google+ / Twitter / Instagram / Facebook / Pinterest