This month's theme is Dolce Vita. I find that quite humorous that they use an Italian theme for their loudly French box 😛 Let's do some unboxing!!!
My goodness… in a French box, there's a card that states, 'Everything sounds better in Italian.' Featuring a drawing of the infamous Valentino studded pumps too. LOL. Kanako, their in house Japanese illustrator, has nailed it again and the illustration looks fabulously cute. I may use this card for the the frame from the Feb 2016 box.
I like this month's my little world magazine. I am really feeling the fashion & model choice for this month's mag. Love that pasta article at the end :9 Cute and sweet.
A turban? The fabric is quite nice. It is a mid-light weight (100gsm-ish?), matt finish, screen print polyester georgette. Too bad that I don't like this print pattern. I don't own any turban, I'll give this look a try.
Up next… a mini-box within a box 😀 I love this month sash bag~~~ (love the print). Same poly twill quality like any other months.
It is an adjustable ring. Well, I am a size 2 or 3 in Tiffany terms (i.e. they don't make this size). So even this adjustable babe won't fit me. All my rings had to be custom made >_< story of my life. It is very light weight, with heavy metallic colour coating. Hope this little one is nickel free. The ring is made in China, so chances are, the factory already knows the drill.
Done with the lifestyle products, moving onto this month's beauty goodies~~
From left to right:
Baija Paris – Body oil in green tea and jasmine 30ml
Courreges' la fille de l'air eau de parfum spray 8.5ml
My little beauty illuminating moisturiser for legs 75ml
Baija body oil smells DIVINE!  Can use this as a moisturiser or drop some in the bath. I do not know this brand at all, but it somehow smells very luxurious? The box came with a 20% off voucher for repurchase. The full size is 50ml at 16.90 Euro. So this 30ml sample is quite generous. I'll probably use this in a bath for the smell. Body oil is not my thing, though, my skin is so dry that I am borderline a snake.
The la fille de l'air, I like it. It smells clean, fresh and has Dolce & Gabbana light blue but without the citron acid sort of smell~~ Travel friendly. This is my favourite product from the box.
My little beauty illuminating moisturiser for legs… this is essentially a slow / gradual self tanner. Given that I am an Asian and has a history of turning orange with most self tanners (Clarins, L'oreal, Lancaster just to name a few), I am on the afraid side of things. It smells floral. I am not that convinced. Well, I live in London , I may get desperate?
I am not liking this box 🙁 The products don't excite me. A total miss? The theme is also semi-recycled from June 2014. I also feel a bit 'betrayed' for being a loyal subscriber. My little box gives extra products to people who stopped and resubscribe. I feel that it is rather unfair for the continuous subscribers.
This concludes this month's my little box unboxing 😀 Thank you for reading.
Let me know what you think of this box / if you have receive different products from me.
**my little box tends to give out different items to different subscribers; there's no guarantee that your box will be identical to mine
How to get this box?
https://www.mylittlebox.co.uk/home
**I bought this box myself. No affiliated links, I put them in for my readers' convenience only.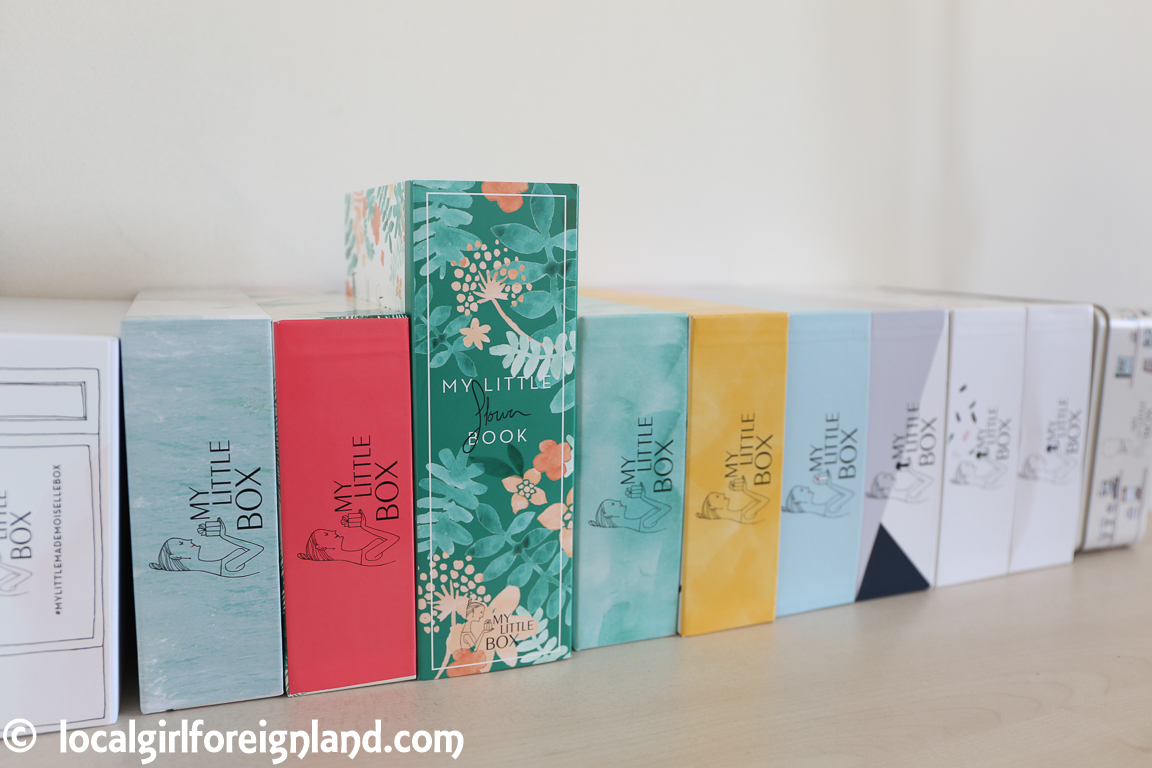 For all my little box reviews… click here
Please be a sweetheart & follow one of my social media xox
Bloglovin' / Google+ / Twitter / Instagram / Facebook / Pinterest