It is here!!!! And this time, I didn't miss the delivery man!! Woohoo!!
The box itself looks like a book. New box design? Pretty and cute. Small bummer for me though, I usually use these boxes to organise my drawers. Guess this box will not be able to do that 🙁
I like the first item already!! It is a mini 'garden'; a desk top plant concept? Pray that it will actually grow properly. My other plants have not been performing well lately.
Up next, the classic monthly magazine. I am not crazy about it. That model looks teenager? It really doesn't scream out to me.
What have we got here? An underwear pouch. Very cute. Well, it is a strangely noisy pouch. The shell fabric is cotton plain cloth, but the interlining is super noisy; like paper noisy. So I'll probably stuck to my oldies for traveling.
Finally, it is products time!!! Did I mention that I love that cotton twill pouch that they give out every month? lol I say that every box post.
Products:
NAILS INC. base coat – I am not a fan of receiving such an unadventurous colour product
L'Occitane cherry blossom bath and shower gel – LOVE, I already have the matching hand cream. This travel size is AWESOME.
My little beauty detox masque – Perfect, just what I need. I discovered crazy amount of white heads + dehydration problem last night. Fingers crossed, hope it will perform.
This concludes the April my little box UK unboxing post 😀
**my little box tends to give out different items to different subscribers; there's no guarantee that your box will be identical to mine 😉
Thank you for reading xox
How to get this box?
https://www.mylittlebox.co.uk/home
I paid for this box myself. No economical benefit to me for any clicks.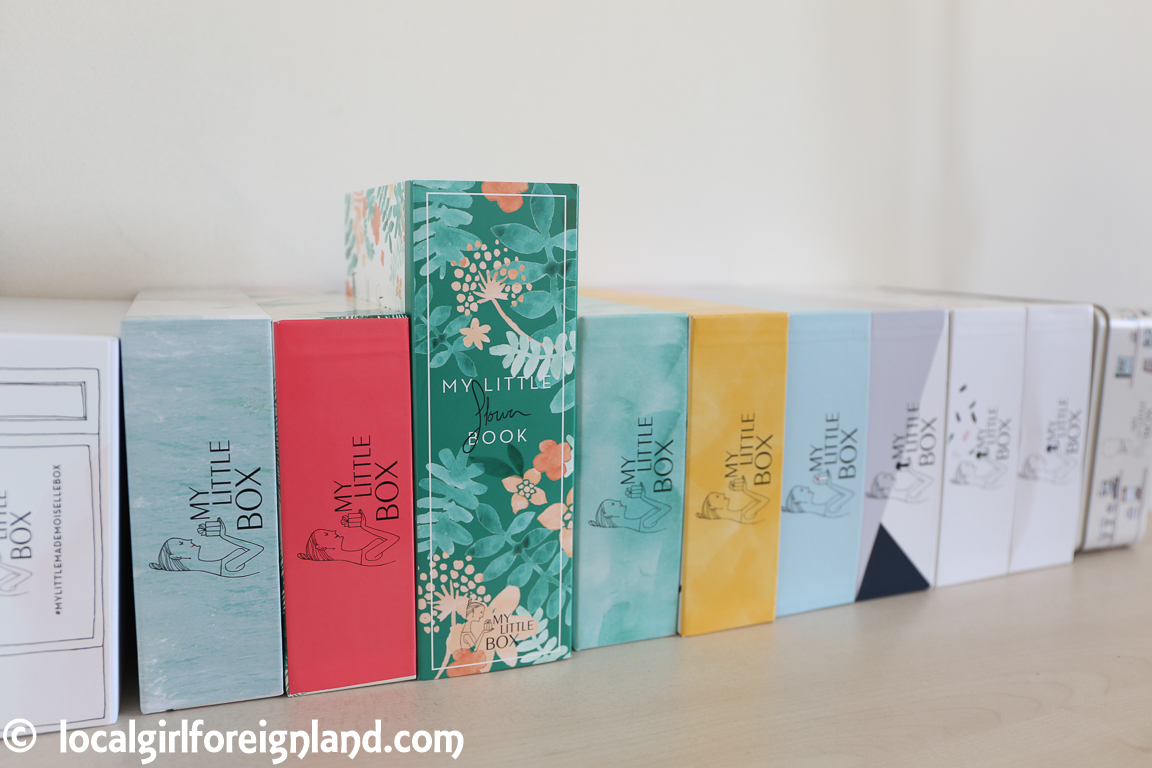 For all my little box reviews… click here
Please be a sweetheart & follow my social media xox
Bloglovin' / Google+ / Twitter / Instagram / Facebook / Pinterest