Bungalow in Le Gosier area! Air conditioner, wifi, full kitchen (stove and oven) and a veranda that comes with a hammock. What else can I ask for?
It is a 48 sqm wooden house for me and hubby. It can fit in a 3rd bed easily (need to tell the host in advance though).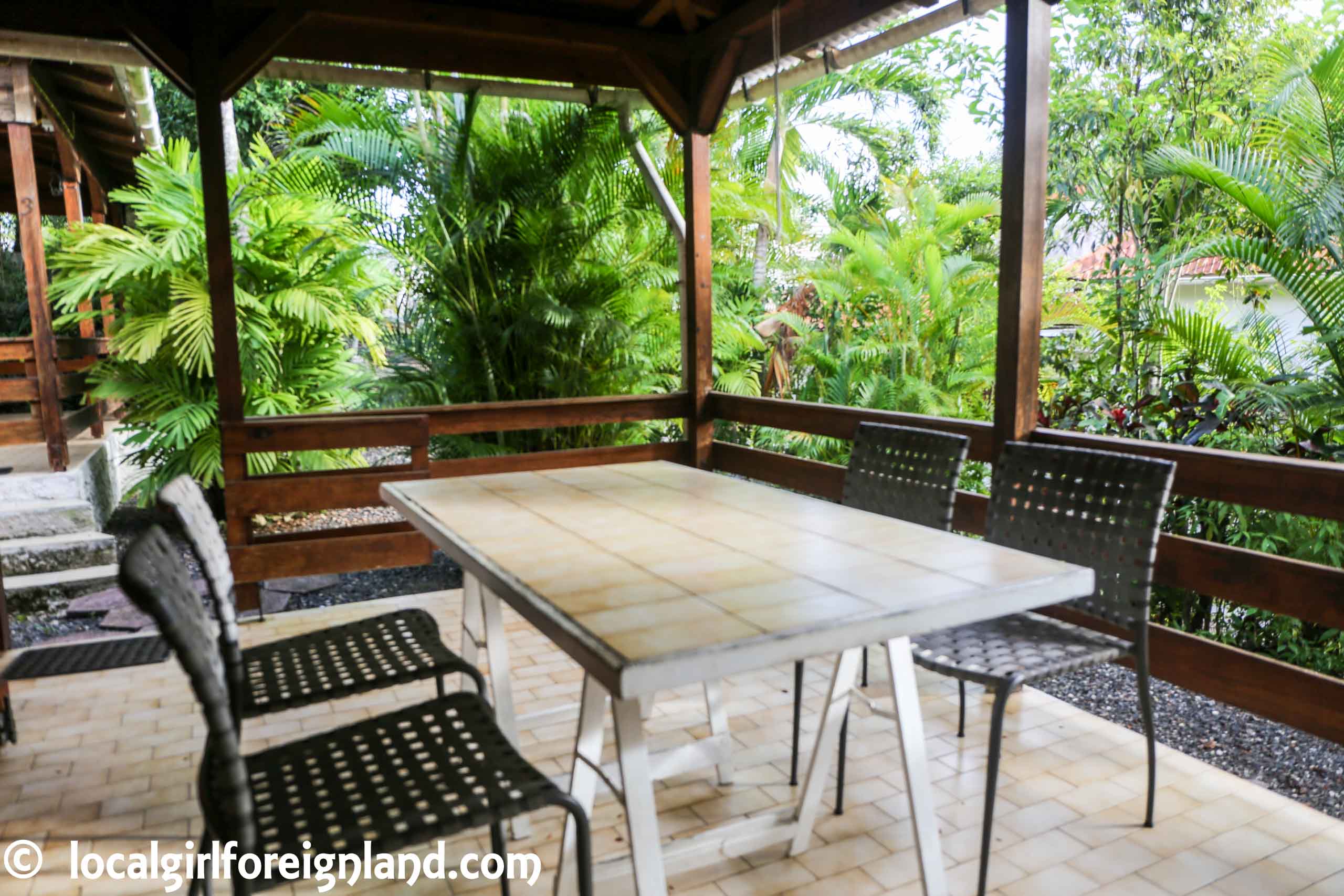 My favourite feature of this place?
Hammock
Oven
Veranda with a roof
Honorary mention: air conditioner LOL although I prefer using the fan.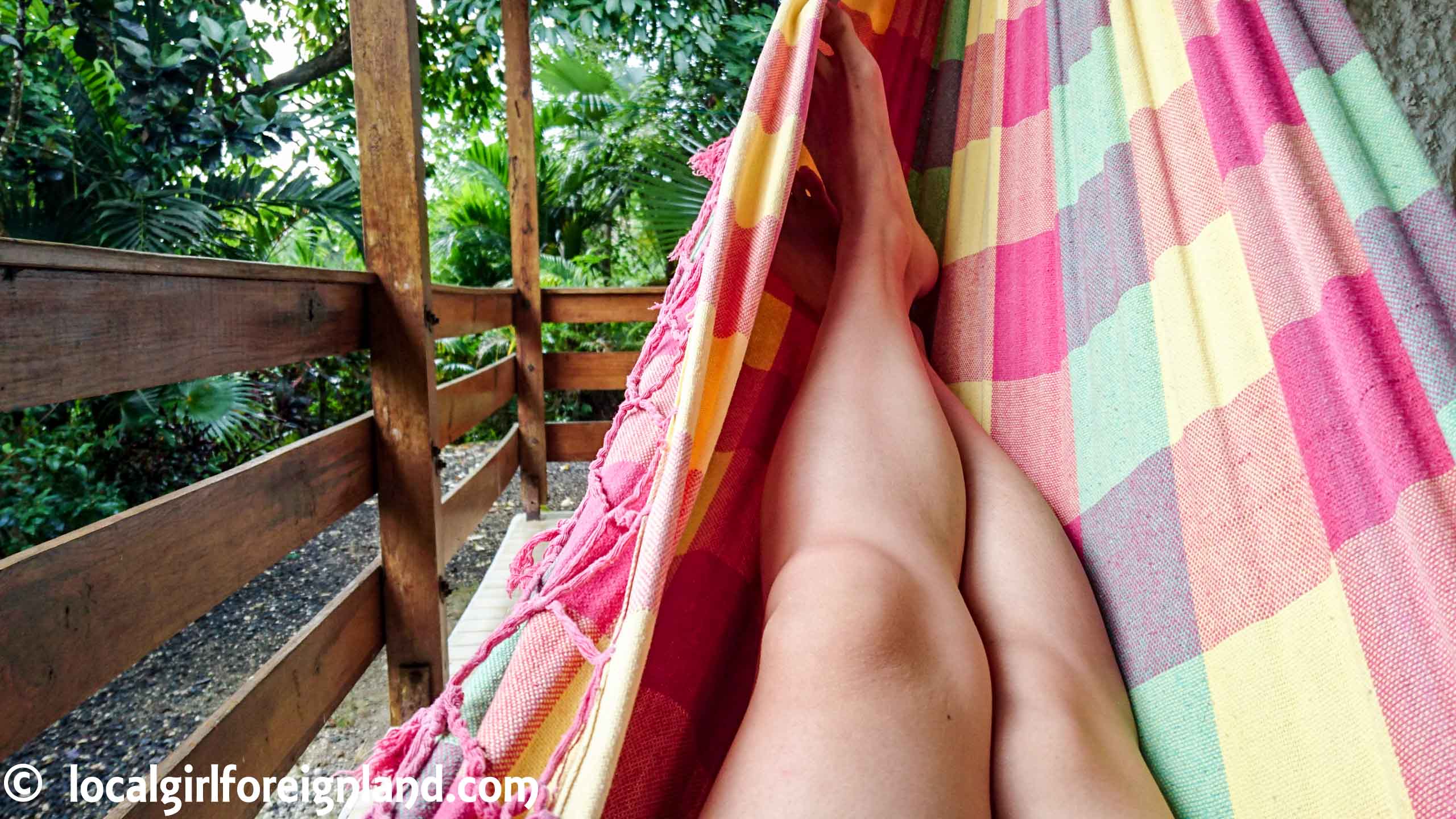 Well, my top 2 are self explanatory. The keyword to my number 3 is ROOF. Sudden storm is a common occurrence in Guadeloupe. You have no idea how much I appreciate the roof. Imagine having dinner outside and it started to rain like cats and dogs.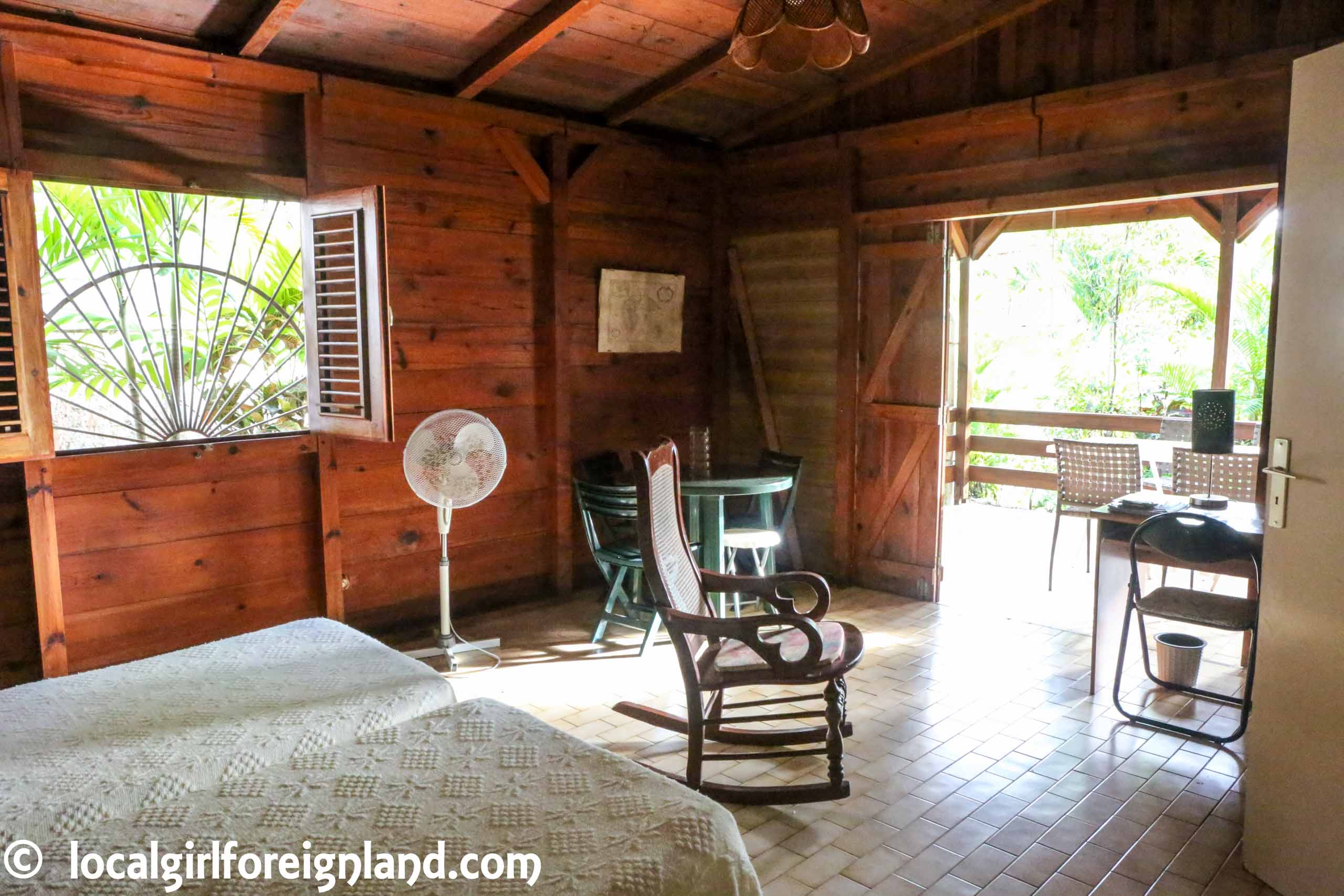 Nearby activities:
10min drive – <La Plage de la Datcha> This beach features ultra fine sand (see IG story with the ant sliding off the sand) and many fitspo locals. I do mean fitspo… you have no idea how many 6 packs I've encountered there. People were literately swimming from Datch to Ile du Gosier. 500m sort of swim? WARNING: it's against the current. Anyways, the point is, the locals there are just statement of fitness.
15min drive – <Aquarium of Guadeloupe>. The aquarium have recently completed its makeover and reopened late 2018. No aquarium for you? Well, it is next to the marina. The area is full of trendy restaurants.
20min drive – <La Plage de le petit-havre> Great for surfing. Shallow for a 50m, easy for kids. It is also a starting point for a moderately difficult hike from Le Petit-Havre to Les Salines called <Littoral Gosier>. Supposed to be a 3 hours' hike. It took me a lot longer *LOL*.
I do not recommend visiting Guadeloupe if you cannot drive or have no access to a private car. There is no reliable public transport.
Where?
Le Gosier, Grande Terre, Guadeloupe.
Airbnb bungalow – https://www.airbnb.com/users/133577453/listings
Disclosure: Unit belongs to a family member. I did not pay for my stay.
My little friends 😆 #Guadeloupe pic.twitter.com/TYQelypjHq

— Joyce Belfort (@JoyceBelfort) January 21, 2019
Video clips: Samsung Galaxy S7 edge
Photos:  Canon 5D mark 3, Samsung Galaxy S7 edge
For more Guadeloupe post? Click here.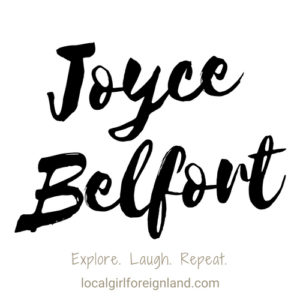 Twitter / Instagram / Facebook / Google+ / Pinterest